It is suitable not only for libraries, but also for museums, archives and galleries who have an extensive digital collection they wish to surface for researchers in an effective way.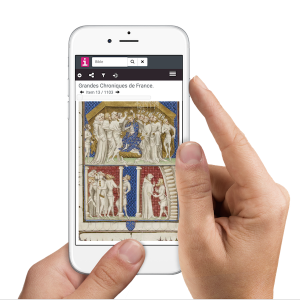 We've created a responsive open source software platform that's flexible, powerful and simple to deploy and offers researchers the tools they need to undertake effective study into a digital repository, including facetted search, collection creation, advanced sharing, customised views, annotation and export.
The entire framework is abstracted from your repository and metadata, so there's no need to change your ILS or any of your back-end systems.
Deploy it yourself or ask us to help with metadata formatting and ingest, customisation and support – it's up to you.
This latest version is also IIIF-compliant (International Image Interoperability Framework), meaning that you can expose your collections to other institutions, ingest other manifests and take advantage of the ease of use, interoperability and emerging features of IIIF.
iNQUIRE is based on two years analysis and prototyping, working with leading libraries such as the British Library and the Bodleian, and developed by Armadillo Systems, award-winning developers with 20 years experience in the museum and library sector.
Designed from the ground up to be ready for the next generation of researchers who expect an intuitive interface, a compelling feature-set and to work on any device, iNQUIRE is based on the needs of your audience as much as your staff.
iNQUIRE is currently deployed at the Bodleian Library and is available as open source here.